Welcome to our website, here you will find details of all the woodland services and products that we provide. Our aim is to deliver sustainable woodland management solutions for all our customers.
Because we have access to a variety of woodlands we are able to source specific types of timber for our bespoke designed products.
Woodland Services
We provide a range of professional woodland services for property owners that can be tailored to your requirements. This includes:
Woodland management plans to UKFS standard
GIS mapping services
Volume estimates and felling licence applications
Harvesting Plans
Plans for transformation to Continuous Cover Forestry
Timber marketing of sawlogs and woodfuel
Ancient Woodland & PAWS surveying
Ancient Woodland restoration
Countryside Stewardship grant applications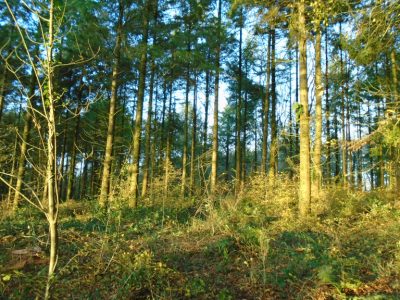 Hand-crafted Products
We work closely with Garden designers and directly with customers to turn ideas and concepts into the crafted finished form. Our bespoke hand-crafted products include:
greenwood garden furniture & structures
small bridges
bespoke fencing & decking
cleft rustic gates, sawn gates and many more products.
We love working with wonky wood to create unique items. All our products are individually designed and made to order at our workshop.
Sawn Timber & Coppice Products
We can organise the cutting of homegrown hardwood and softwood timber. From one-off individual hardwood sawlogs to large contract milling orders. We saw roundwood to your specification into beams and boards using our Peterson mobile sawmill. More details of our sawmill can be found on our website sawmiller.co.uk
We cut coppice in the Winter months and the materials are used in many of our handmade products. We handle bulk orders for fascines used in riverbank revetment work.
For further details about woodland services and products please contact us
Address
The Eyry,
Newton St Petrock,
Torrington,
Devon,
EX38 8LU